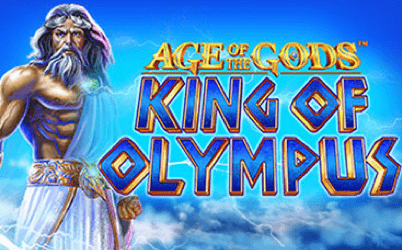 Do you like mythological Greek gods that portray a stature of strength and integrity? Do you also like playing slot games in online casinos? What if you found a slot game that had these Greek gods as characters? That's precisely what Age of Gods: King of Olympus Slot Game offers you. This five-reel slot is one of the emerging games, and they are already attracting thousands of players. It has twenty-five fixed playlines and three rows, making it a thrilling game for avid gamblers. The Playtech series has performed well.
Incredible gameplay
You can hardly point out a mistake in this game. It has five different theme-related symbols, such as a vase, a harp, a ship, an eagle, and Pegasus. K, A, Q, and J represent the lower values in this game. When it comes to the wild card or the wild symbol, Zeus substitutes for all the other values except for the temple scatter. Zeus is one of the leading Greek gods and he plays the primary role in this game.
Free spins
You can trigger free spins by matching three or more scatter symbols from Zeus' temple. This will help you get ten free spins instantly. One of the best things about this game is it doesn't let newbie players down. It is not like other slot games where you spin and spin without winning anything. With first-hand experience, many gamblers said that this one allows you to win.
That is why the free spins start with a 2x multiplier. You manage to match three or more scatter symbols, and the multiplier will increase by 1x every time after two consecutive spins. The makers also throw in an extra wild spin somewhere in the third reel. So, this increases your chance to win the game after the end of the round. However, you cannot retrigger more spins after finishing the ten free ones. You need to match the scatter symbols again to earn more free spins.
Bonus boosts
Zeus depicts the wild icon in this game. His logo scatter allows punters to earn bet multiplier prizes that can go up to 100x also depending on the number of wheels you are playing with. Can you imagine the amount you may win if you hit a 100x bonus? That's almost like winning the jackpot!
Game management
The makers have delivered one of the most popular slot games ever in the casino history. King of Olympus Slot Game has an immersive desktop experience and a mobile version that keeps you hooked for hours. You won't want to try any other game once you start winning in this one. There are ample free spins available that you can make the most of.
Final verdict
If you have not signed up for this game yet, do it now. You will not regret your decision because the game is thrilling, engaging, and lets you win for a change. So, it gets a big thumbs up, especially because of the easy gameplay, stunning graphics, and free spins for everyone.
For another great slot game in this series read our God of Storm Slot game review.