Everyone who enjoys the thrill of playing online slots wants to play for the big jackpots. There's a great selection of jackpots to play for these days.
Our top casino sites have a wide range of jackpot slots to choose from. Take your pick from classic slots like Mega Moolah and Imperial Riches as well as more modern branded slot games like Monopoly Money.
Types of Slots
There are a number of different types of online slots – something for everyone's tastes. Of course, the design of each online slot game varies with different graphics but the gameplay is fairly standard across the slot spectrum.
We have broken down the most common form of slots that you will find online here:
Classic 3 Reel Slots – these are based on the original slot machines that you would find in physical casinos. Match symbols across three lines (top, middle or bottom) to win the jackpot.
5 Reel Slots – based on the classic slots. More lines means more winning possibilities and a potentially bigger payout.
Feature Slots – often referred to as multi-payline slots. These slot games give the player a variety of chances to win using different symbols and multiple paylines. Usually includes 'scatter' symbols which can produce big payouts when triggered in the right combination.
Progressive Slots – these games usually provide the biggest slot jackpot. Every game played without winning the big one will result in a bigger jackpot. Multiple slot games can be linked in online casinos to provide even bigger jackpots. A small amount of each wager is added to the progressive jackpot from every slot. The casino welcome page informs players of the current progressive jackpot. Odds are longer here because of the specific paylines but the rewards are great.
Mega Spin Slots – this allows you to play multiple slots on one screen. Often associated with the progressive jackpot.
Top Jackpots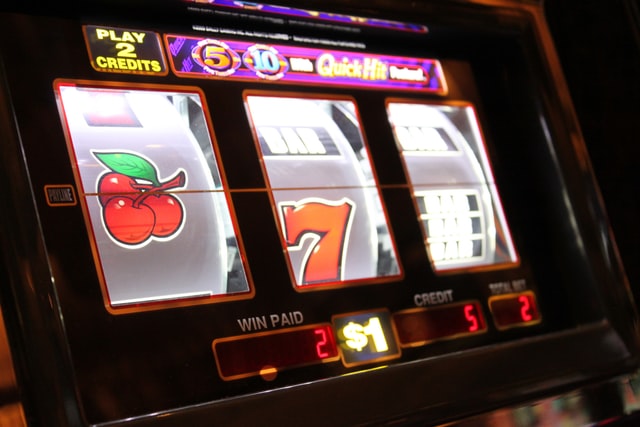 There are multiple progressive jackpot games with massive jackpots for you to play. The top slot games will have multiple jackpots to win to give you even better chances of a big payout. Many of the slots include bonuses and promotions so there's always something to play for.
Guide: Online Slot Game Reviews.
Beach Life
One of Playtech's marquee slot games is available on most UK online casinos. Beach Life, themed as a day by the sea, gives players the opportunity to win a huge progressive jackpot. The game previously held the record for highest slot jackpot payout – £3.6 million to one lucky player.
There are five symbols with loads of winning combinations available over 20 paylines. You'll see Surfer Dude, The Sunbather, The Scuba Diver, The Sandcastle and the all important Sun. The scatter symbol is The Sandcastle while The Sun plays the role of the wild.
Reveal five Suns on the 20th payline to win this massive slot jackpot.
Mega Moolah
The most popular progressive slot game available on our online casinos. This Microgaming product has a guaranteed minimum jackpot of £1,000,000 that is reset everytime the progressive jackpot is won.
This online slot has a history of life-changing jackpots with three payouts of over £5 million in the last 18 months alone.
The progressive jackpot bonus is triggered at random so you don't even have to line-up a specific payline to take home the money. A wheel will appear with multiple segments for the different jackpots; mini, minor, major and mega. A message at the top of the screen tells you how much you can win.
Land on the white Mega Jackpot segment to win the biggest online slot jackpot out there!
Arabian Nights
This online slot wont win any awards for its design but it's a popular choice for our players thanks to the big jackpots available. This NetEnt offering is a 10-payline slot with a progressive jackpot.
Match 5 Prince symbols on any payline to win the jackpot. It has a set wager amount of 50p meaning it's a popular choice for the more casual slots player.
Hall of Gods
Yet another NetEnt product. The goal of this slot is to match up five Norse Gods (Loki, Idun, Thor, Odin and Freya) to deliver a big payout.
Players come away with the mega jackpot about twice a year on average meaning big payouts – usually over £5 million. The key to the game is matching 3 or more bonus symbols in one payline to trigger the jackpot game. Here you'll be faced with 15 shields. Break each shield with Thor's hammer to reveal your prizes. Match three cash prizes or jackpot symbols to come away with the mini, midi or mega jackpots.
Read more about some classic slots here – Classic Online Slots
Slot Jackpots – Responsible Gambling
Gambling has always been a form of entertainment. We want you to enjoy playing online slots and casino games. However, it's important to note that gambling addiction is a real issue. All of the casinos listed on BoomCasino.co.uk are regulated by the UK Gambling Commission. They have robust services in place for any player who feels they are struggling.
You can visit BeGambleAware.org for more information.
Slot Jackpots – FAQ
What are progressive jackpots?
As has been noted, progressive jackpots see a small portion of each wager added to an overall jackpot. This can be for one specific slot game or a group of slots on the same online casino.
Where can I find slot jackpot games?
In short, all of the online casinos listed on Boom Casino have jackpot games. We have reviewed all of the top sites so you can take your pick.
Can I play slots on my phone?
Yes, most online casinos have apps that you can download to your smartphone. In fact, there are some online slots that have been made with mobile gaming in mind.
What's the best strategy for winning slot jackpots?
In truth there is no defined winning strategy for slot games. However, most casinos will inform players of the average Return To Player (RTP) for each slot. In this case, you can manage how much you wager with a view of your potential winnings.